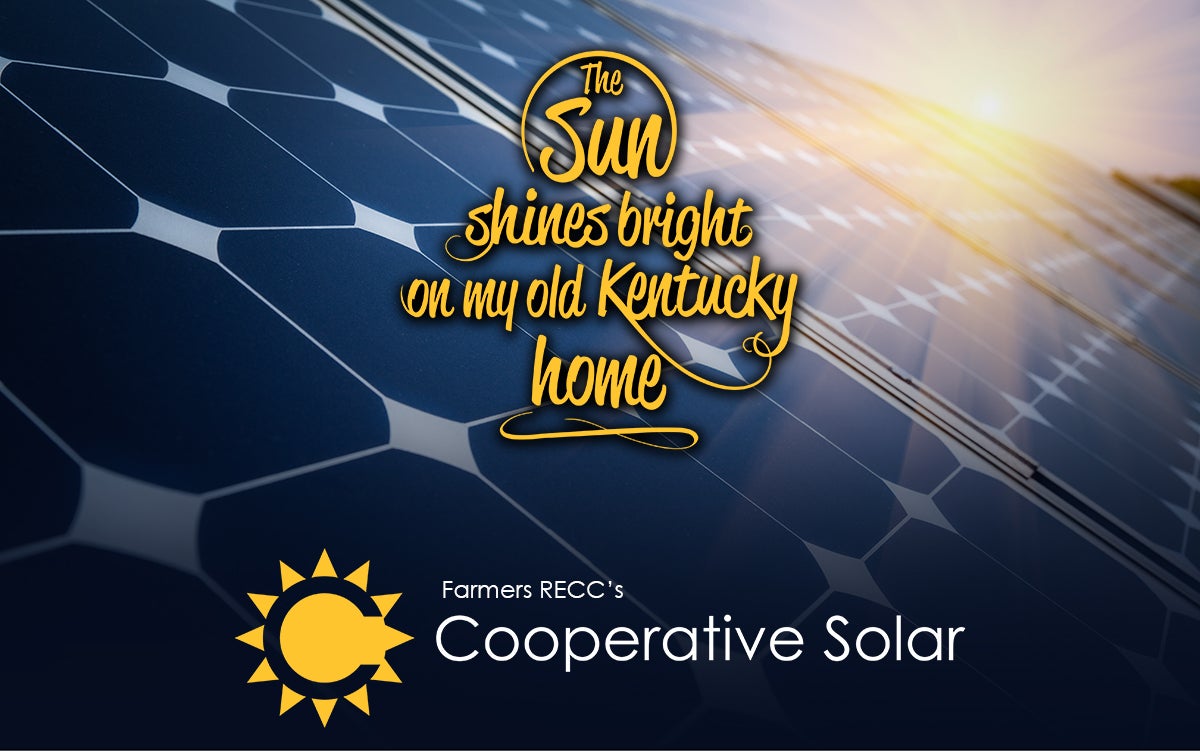 Cooperative Solar Offers Co-op Members Easy, Affordable Renewable Solar Energy
Members of Farmers RECC now can tap into renewable solar energy for their home or business without the headaches of installing and maintaining solar panels themselves.
"Cooperative Solar is renewable energy that is easy and affordable," said Bill Prather, Farmers RECC President and CEO. "Our electric cooperatives install and maintain solar panels at the largest community solar farm in Kentucky. With a one-time payment, participating co-op members get credit on their monthly power bill for the energy produced by their share of the panels over the next 25 years."
Farmers RECC is partnering with other Kentucky Touchstone Energy Cooperatives to develop a not-for-profit 60-acre solar farm in Winchester, Ky. They plan to license each solar panel to an electric cooperative member through Cooperative Solar.
To sign up or to learn more, go to www.CooperativeSolar.com.
"Cooperative Solar participants are joining a community of co-op members who are committed to the environment and to the future," said Prather.
For a one-time payment of $460 per panel, participating members will receive a 25-year license for one of the panels. That means they will get credit on their monthly power bill for the value of the energy generated by their share of the solar farm. And they can monitor panel performance online.
Many businesses have sustainability goals that can be met with through Cooperative Solar.
 "This is an easy, cost-effective way to enjoy the benefits of renewable solar energy and also manage energy costs," said Prather.
Many co-op members are interested in going solar, Prather said, but they face obstacles, such as:
Covering their roof with solar panels;
Maintaining solar panels themselves;
Their home's roof is shaded by trees or is not aligned for optimum sun exposure;
They rent; or
Deed restrictions prevent installation of panels.
In 2016, Farmers RECC began producing energy at the Glasgow Landfill by converting methane from the landfill into a renewable source of energy.
"Our cooperative is leading the way in bringing renewable energy to our members and embracing the technologies of the future," said Prather.