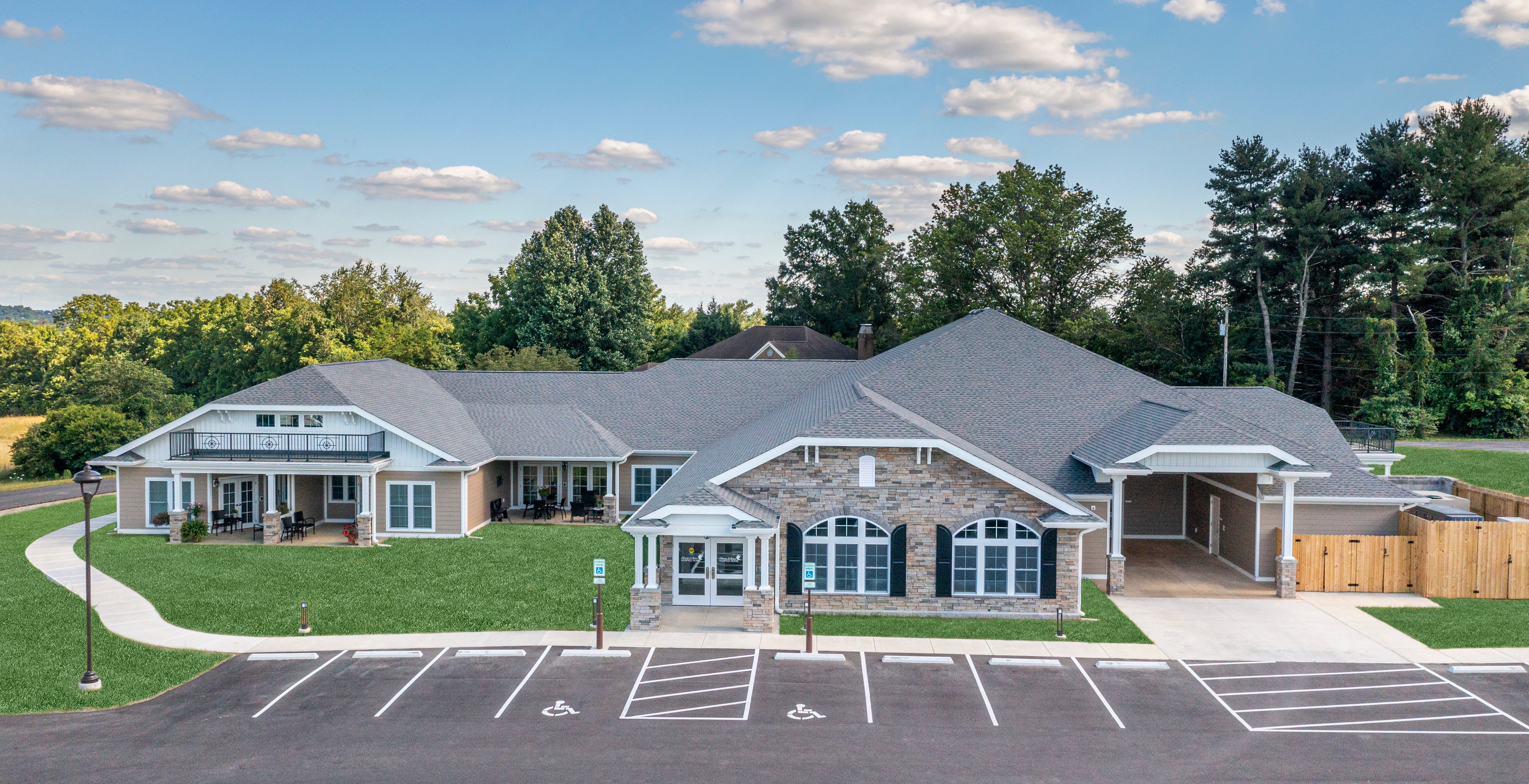 In 2015, the board of directors of the T. J. Community Mission Foundation identified a critical need in our community for a residential hospice home for patients facing end-of-life care and where families can seek a place of comfort, counseling, and compassionate treatment in a home-like setting.
The immediate goal of the T. J. Community Mission Foundation was to invite the community and larger region to join together in establishing a Hospice Home. Fundraising began through local community events, private and corporate donations, etc.
The name Shanti Niketan was selected by lead philanthropic supporter, Dr. Bharat Mody. In his native language, Shanti means "inner peace." The full name translates to "a peaceful place."
In 2019, the T. J. Community Mission Foundation received a $2 Million, zero-interest, ten-year USDA Rural Economic Development Loan (REDLG) through Farmers RECC to aid in construction of the Shanti Niketan Hospice Home.  The loan was critical to the project as it allowed for the home to be constructed and begin serving the community much earlier and before all of the fundraising was accomplished.
"We are pleased to be able to partner with the T. J. Community Mission Foundation to meet this need in our community," said Bill Prather, President and CEO of Farmers RECC. "Part of our mission is to improve the quality of life for the member-owners of our communities. We believe this project fits perfectly with that mission and we are happy to be able to help."
The 10,400 square foot facility is located on Glenview Drive and includes 8 inpatient rooms, kitchen and living spaces, and private areas for families and guests.  Each patient room will have access to a private patio.
"We all know of someone who could have benefited from this type of facility and the highly-specialized service it provides in a family's greatest time of need," said Neil Thornbury, CEO of T.J. Regional Health. "The board of the Community Mission Foundation appreciates the strong partnership with Farmer's RECC. The support they have shown this project is a testament to their commitment to this community, and we are grateful for their continued support."
While in-home hospice care will continue to be the choice of many, for some families and individuals, that option is either physically prohibitive or too emotionally difficult. For them, being able to move into a specially-designed and designated hospice setting will provide the relief and peace of mind necessary to address other end-of-life discussions and decisions.
To donate to the T. J. Community Mission Foundation, visit their website at www.tjmissionfund.org or call 270-651-4348.  One hundred percent of funds donated to the Mission Foundation will be used to fund the project.