Washington Youth Tour
For more than 50 years, electric cooperatives across Kentucky have recognized outstanding high schoolers by providing a leadership experience for rising seniors.
In 2022, Riley Jo Mathews, daughter of Steve and Susan Mathews of Glasgow; Aleia Kate Harper, daughter of Scott and April Harper of Glasgow; Jackson Houchens, son of Chris and Laura Houchens of Smiths Grove; and Abigail Nuetzman, daughter of Jason and April Nuetzman of Glasgow attended the Washington Youth Tour representing Farmers RECC.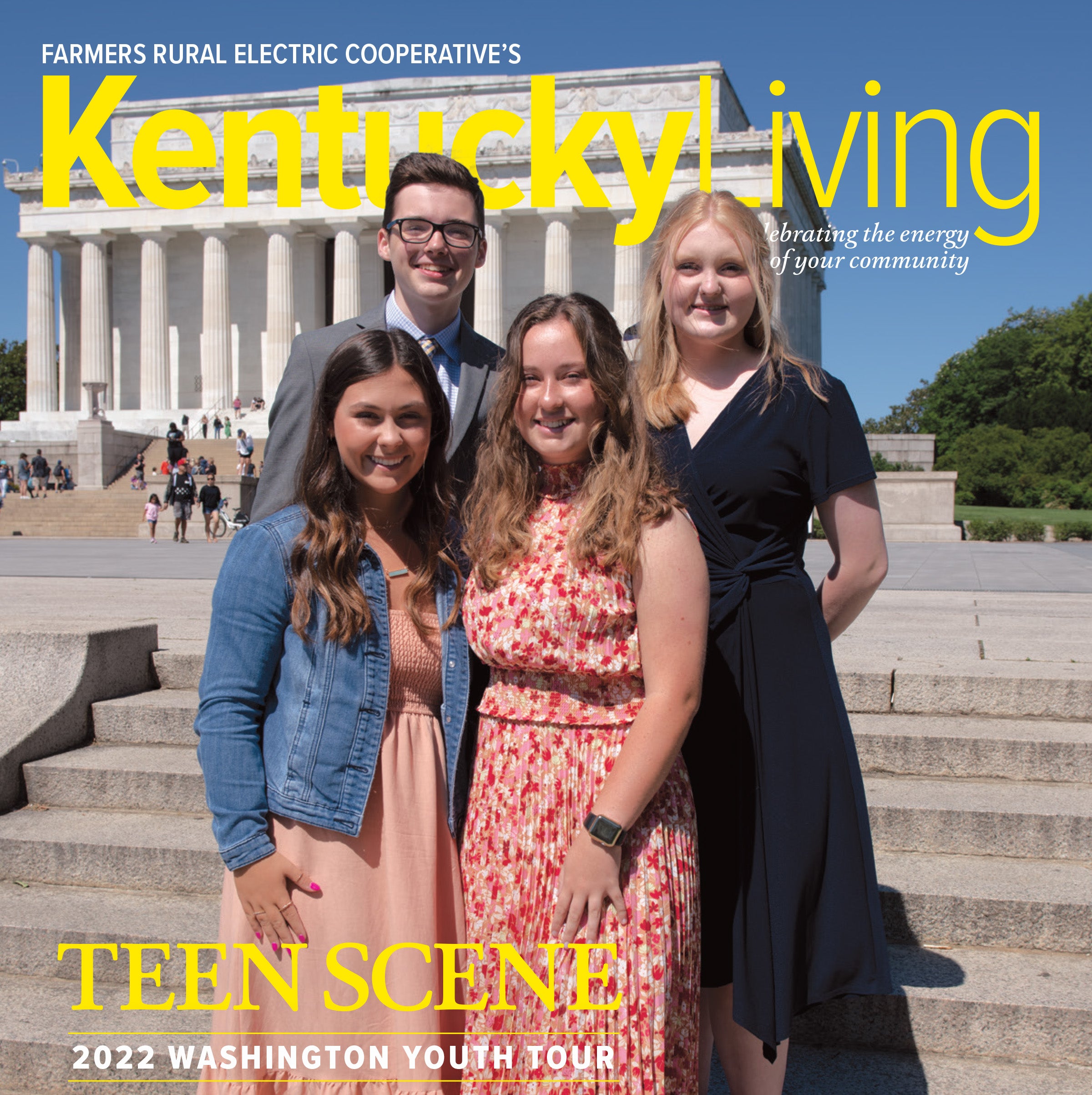 A total of four Washington Youth Tour participants may be selected as follows:
Two Awards from Director District I ‑ Comprised of Barren and Edmonson Counties.
One Award from Director District II ‑ Comprised of Hart, Grayson, and Larue Counties.
One Award from Director District III ‑ Comprised of Metcalfe, Green and Adair Counties.
Applications for the 2023 Washington Youth Tour are now being accepted.
Please submit all Washington Youth Tour materials to Caralyne Pennington at cpennington@farmersrecc.net. Questions? Call 270-651-2191 ext. 8305. 
Deadline to apply is January 31, 2023.