Are you building a new home on Farmers RECC's power lines? If so, there are several things you should consider.
Would you like your home to be an energy efficient Touchstone Energy Home and receive a rebate for building to Touchstone Energy specifications? If so, our energy advisors need to inspect your building plans prior to construction. Call us at 270-651-2191 for more information.
Check out more information about building a Touchstone Energy Home here. 
What equipment are you responsible for as a homeowner? See the graphic below.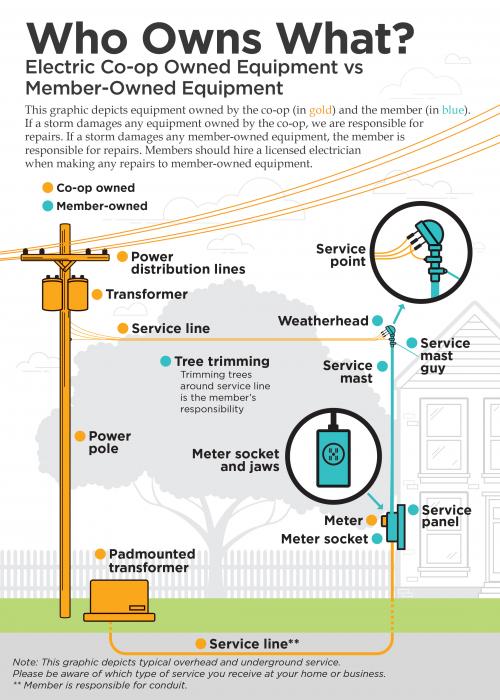 You will also need to have your home inspected by a certified electrical inspector in the county in which building is taking place. They are listed as follows:
Adair County

Chris Bennett

270-378-1036

 

 

Barren County

James Griffin

Korey Wood

117 North Public Square, Ste 3A

Glasgow, KY 42141

270-651-3921

Edmonson County

Mike Barks

270-999-5242

 

 

 

Grayson County

Teddy Webb

270-535-5256

Larry Blacklock

270-999-2844

Green County

(Residential)

Sammy Froggett

270-537-3240

(Commercial)

Chris Bennett

270-378-1036

 

Hart County

John Nichols

270-537-5423

 

 

 

Metcalfe County

Ricky Sheffield

1-800-369-2111