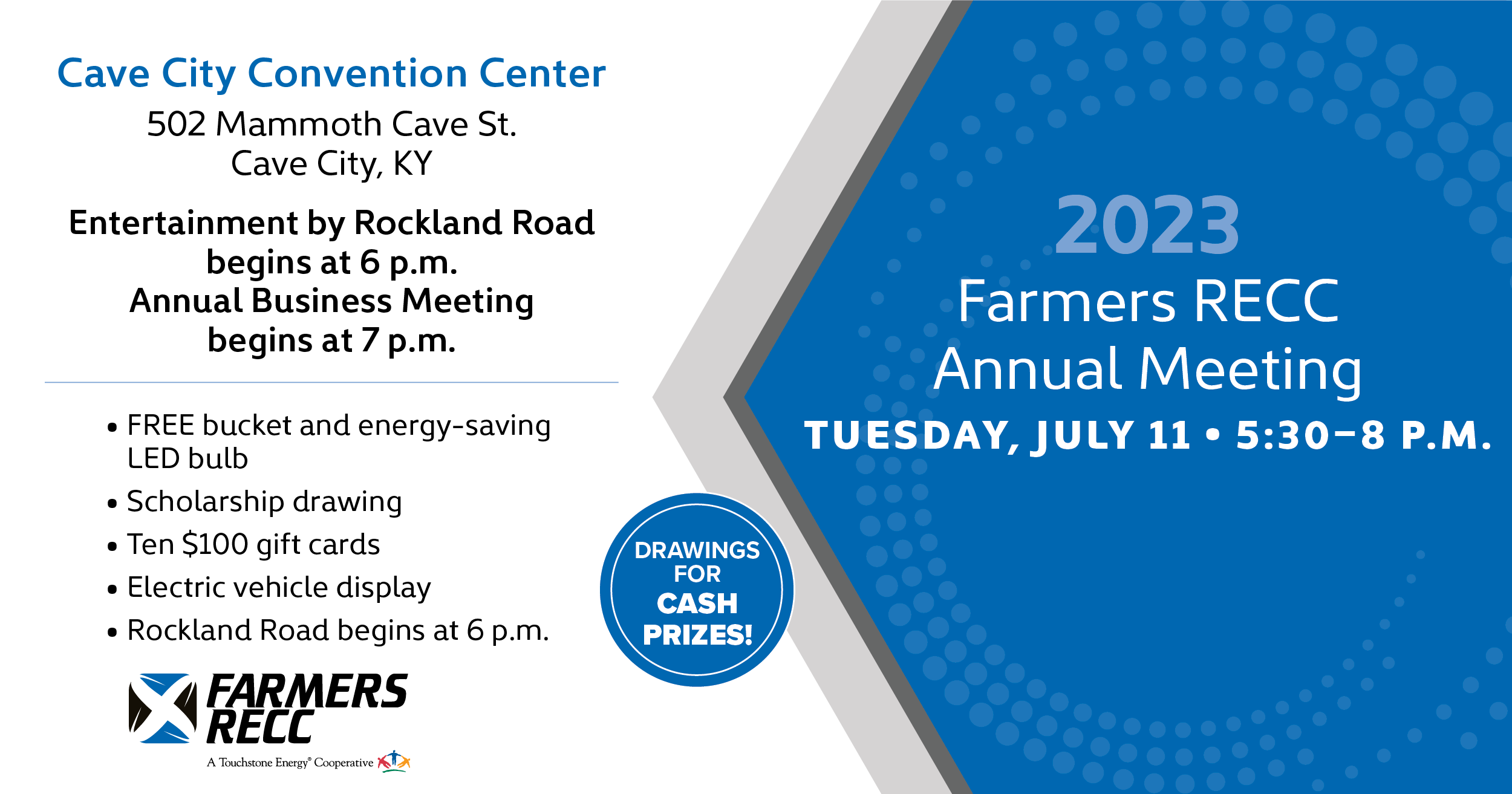 Farmers RECC is excited to announce that we will be hosting our 2023 Annual Meeting on Tuesday, July 11, 2023! 
The live-stream of the meeting can be found here. 
You can visit us in-person at the Cave City Convention Center. Registration begins at 5:30PM CST. Special guests Rockland Road will take the stage at 6PM CST. For those who wish, you can also watch the live stream of our business meeting at this link. 
Our business meeting will begin at 7PM CST and will feature our annual CEO update and other cooperative news. 
Members can only pick up their bucket and bulbs at the Cave City Convention Center on July 11 from 5:30PM to 7:00PM, while supplies last. 
After our business meeting, we will also draw for eight $1,000 Farmers RECC Scholarships.
During the Farmers RECC business meeting, we will draw for ten $100 cash prizes. Members must be present, in-person, to win! 
For questions regarding our 2023 Annual Meeting, please contact us at 270-651-2191.